It's easier than you might imagine -
If you could change one thing...
...one simple thing about your dog- would you do it? -to help him be more relaxed, less anxious?
Would it help if it was inexpensive and really worked- or if it was easy to do and didn't take HOURS to study?
What if it was GUARANTEED- so you could try it and see how it would work for your dog?
Our programs are developed from experience with 1,000's of happy clients over the years.
You can have the most obedient dog in the world but if he can't be comfortable on his own fur, everything falls apart.
Try us online-
We invite you to solve the issues that matter to YOU the most. This is not hokey overproduced dog training hype- it's our "really real" training we teach every day!
Dogs have always been part of my life- through all the things I've done and places I've lived- dogs have been by my side. The've kept me going through some of life's saddest moments... and given me some of my most glorious experiences... Ever...I'm sure you can absolutely relate to this too- dogs are our lifelines in many ways
My original love though in dogs is Search and Rescue, I've had SAR dogs since the 1980's. Today I'm running a hugely successful dog training company with four full-time trainers. Our every day EVERY client success comes from teaching behavioral things that make your dog a better dog- just naturally- without commands and supervision. Sure we teach obedience too, but it's the "natural" concepts of dog behavior that make the incredible changes.
I'm also a DHS/FEMA Certified Urban Search and Rescue Canine Search Specialist Dog Handler, Evaluator, and Mentor since 1994.
and
Certified American Police Canine Association Cadaver Dog Handler
I've deployed to many Federal disaster situations across the US, most notably Dorian, Katrina, and the World Trade Center. And...been a Canadian Nationals Schutzhund Sport competitor too. I've titled dogs in just about everything out there you can get a dog title in. Over the years, my dogs have been featured in Animal Planet's Hero Dogs of 9/11, appearing in SuperPower Dogs (Imax) and as a guest on Today's Show with Search and Rescue K9 partner Logan after 9/11 tragedy in 2001 ....when the whole world stood still and all hearts broke as one.
That's the fancy stuff- so you can know the level of experience and accomplishment, (and success) I'm coming from. Between here and Canada, I've worked with 1,000's of dogs. My true gift in dogs is understanding and changing behavior...for the better. But the most important part of that is being able to TEACH it... to PEOPLE.
It's even our registered trademark-
...where dogs take their people for training®- Even online!
Because all dogs run on the same "d.o.g." operating system" We know these concepts will work for your dog too- and the same system runs in dogs young and old alike!
We'll show you how to tap into your dog's natural behavior and promote and reward the stuff you like.
WITHOUT telling him what to do.
That sentence is key to everything.
NO bribing - No commands - NO corrections
Telling your dog "what to do" is obedience- real success comes from letting him choose his own behaviors. The right ones- not the nasty ones.
In each program you get:
-videos on the theory of the program- short and to the point. You can listen or watch if you're a more visual learner
-videos of "how-to" if you're a visual learner, honestly this will be all you need!
-printable directions of what to do and how to do it
-troubleshooting guidance
-homework type progress checklists to track your success
-easy- -0- tech skills required (we're dog trainers- not computer gurus so we've kept everything simple)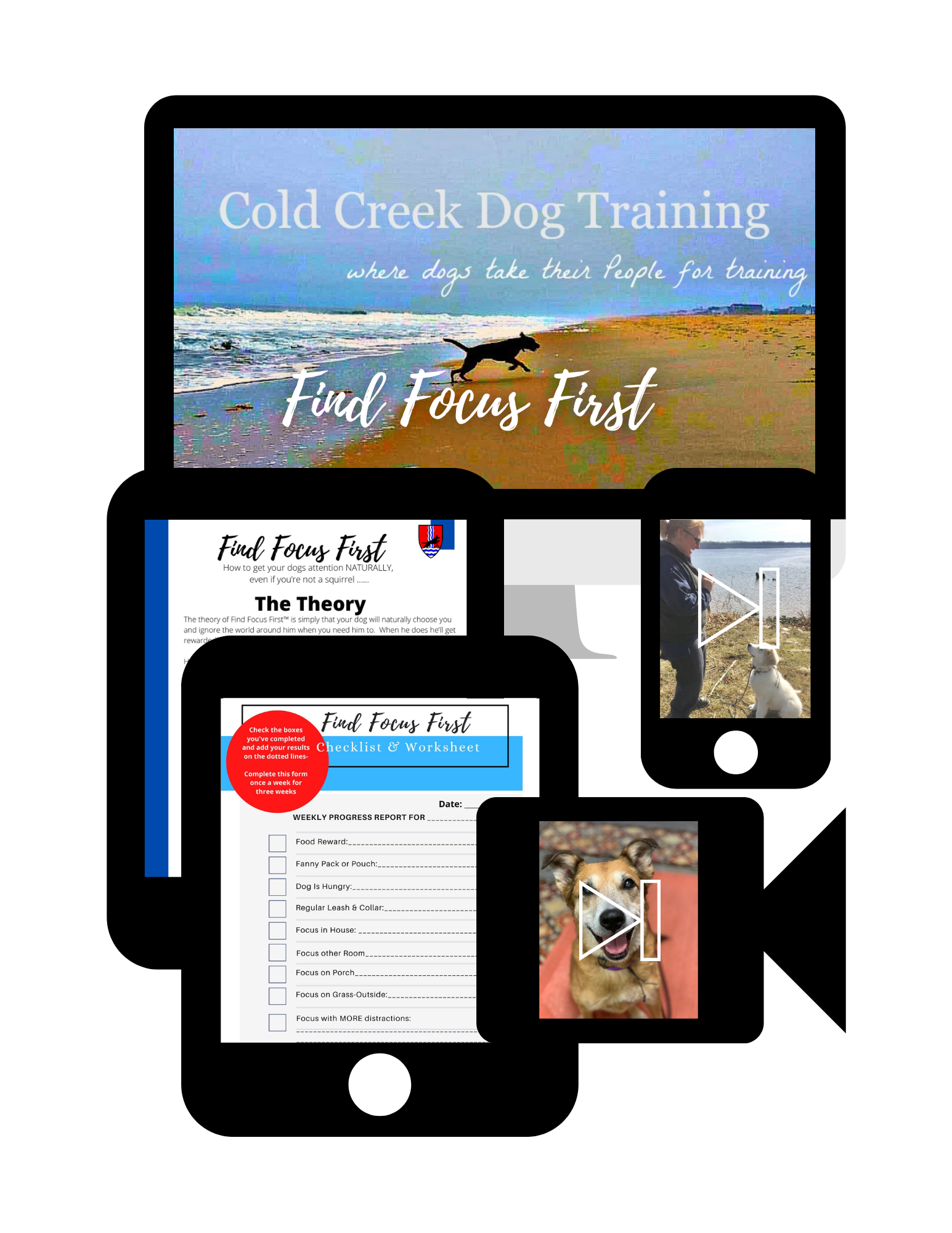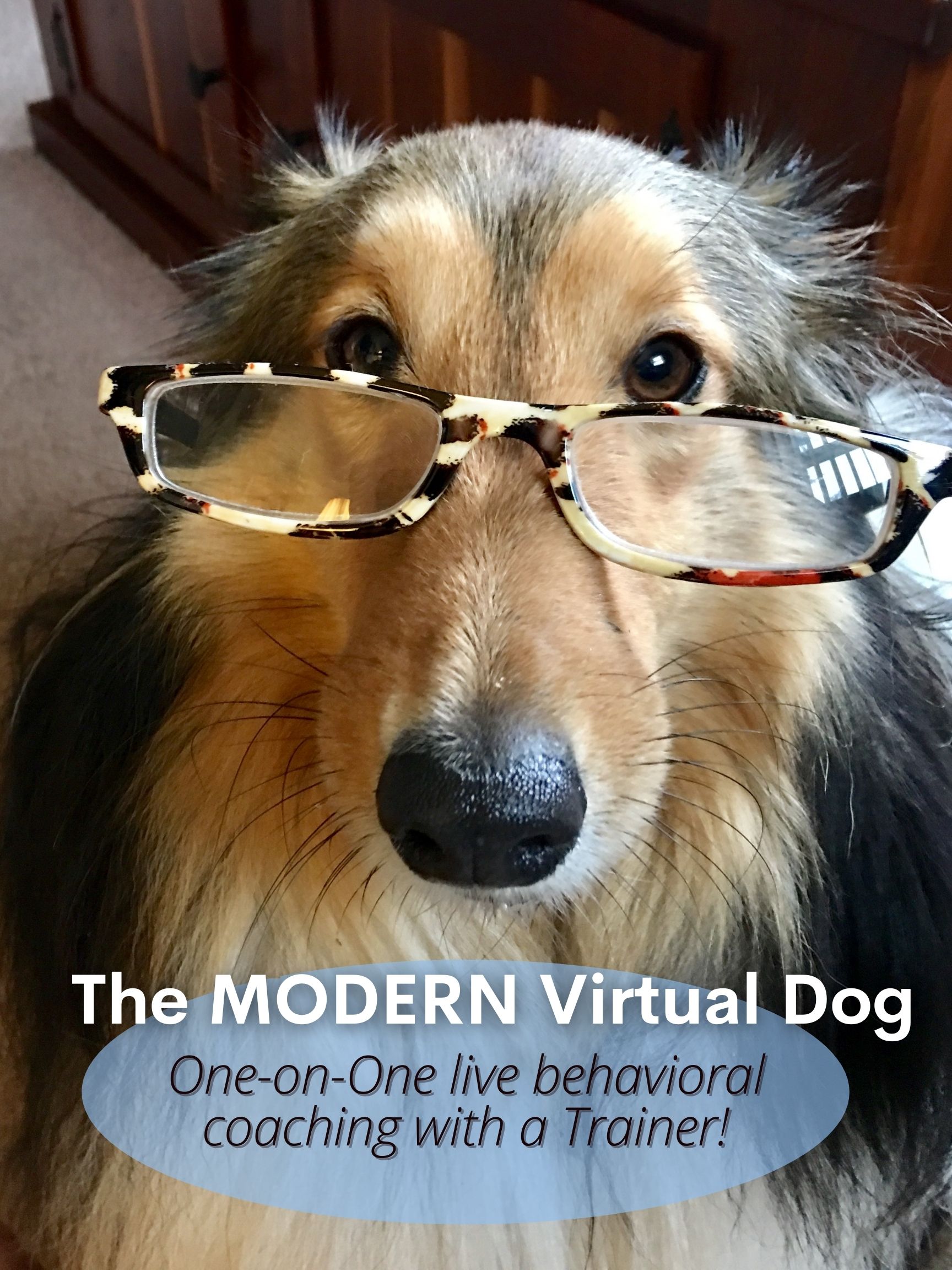 If you want some one-on-one guidance, we do that too with our Modern Virtual Dog Program. You get the important our behavioral courses AND the help of a trainer by Zoom- from anywhere in the world.
Clear • Effective • Results
We promise!- and stand behind our 30-day money-back guarantee. We want you to be 100% pleased with the changes you see in your dog